Vessels
Gelatine melting tank
Gelatine melting tanks is used in the capsule production line, which is used to melt gelatin with heating system and agitating system.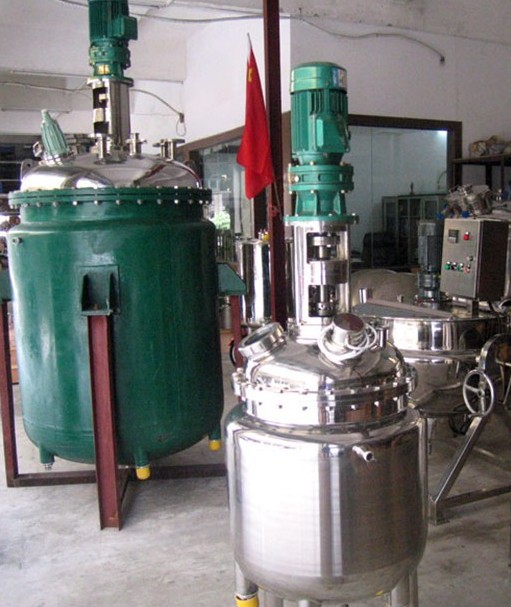 Hot water reaction tank
Hot water reaction tank is widely used in chemical and pharmaceutical products processing line with heating system, temperaturing controlling system and liquid flowrate controlling system.
Stainless Steel container

KODI Machinery has complete facilities such as blending machines, large cutting machines, CNC machines, automatic welding machines, folding machines, drilling machines, punch machines etc. for manufacturing large and high pressure chemical and bio-chemical storage tanks and reaction vessels. Besides that, experienced engineers and technicians offer you a best technical support for designing and maintaining services. For the gelatine production line, the sanitary tanks made of stainless steel are required for materials storage and reaction, having been the experienced manufacturer in gelatine projects, KODI offers the best solutions and prefessional designings for the tanks and vessels in the gelatine production line.