Ribbon blender and vibrating sifter have been finished for Philippine customer
Time:2019-06-29 Reading times:118
Last week, there are four machines finished for our philippine customer, two sets of
ribbon blender
and two sets of
vibrating sifter
, they are beautiful and good quality.
Ribbon blender
is characterized by big coefficient of loading, small occupied area and difficult to clean viscous material. So it is suitable for the mixing case, where the output is large and there is no need of displacing material variety frequently.
Vibrating sifter
is designed for accurate grading or sizing of wet and dry materials up to five fractions in one operation, low noise, high efficiency, need only 5-8 minutes to rapidly replace the screen, all closed structure. Used to sieve guanule, powder and liquid.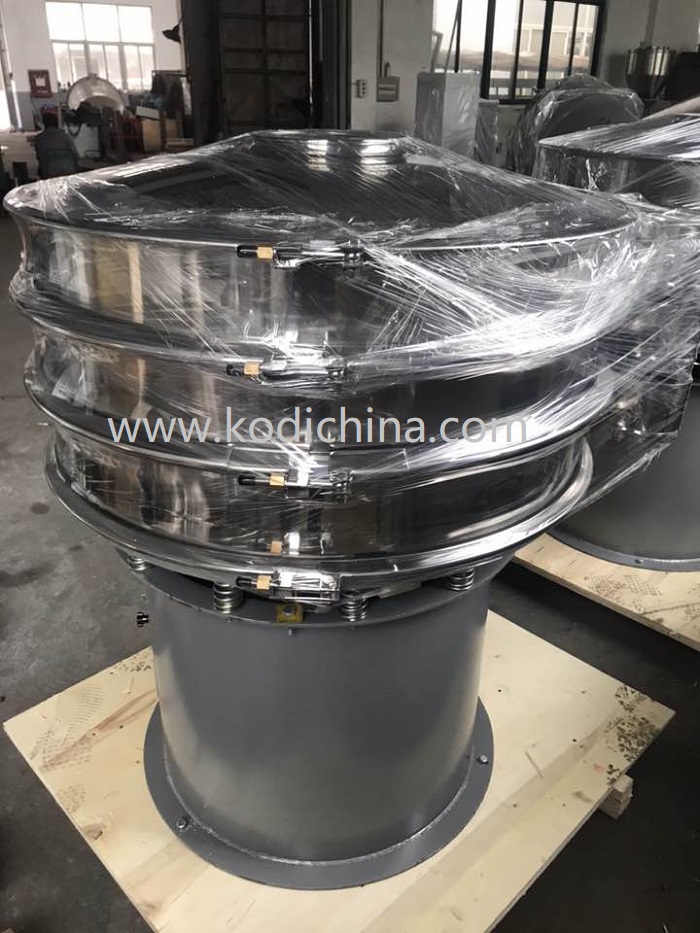 If you are satisfied with these products, welcome to our web site: www.kodichina.com